Brad's Cleaners started in 1981 with a hatchback Vega and a borrowed carpet cleaner. Cleaning his friends', family members', and neighbors' carpets and upholstery, Brad began to establish what would become one of the largest family-owned, non-franchised, cleaning and restoration companies in West Michigan.
Through hard work and dedication to a quality standard, Brad's Cleaners has continued to help our customers clean, restore, and maintain their properties for over 40 years.
Here's why you should hire Brad's Cleaners for emergency restoration and cleaning.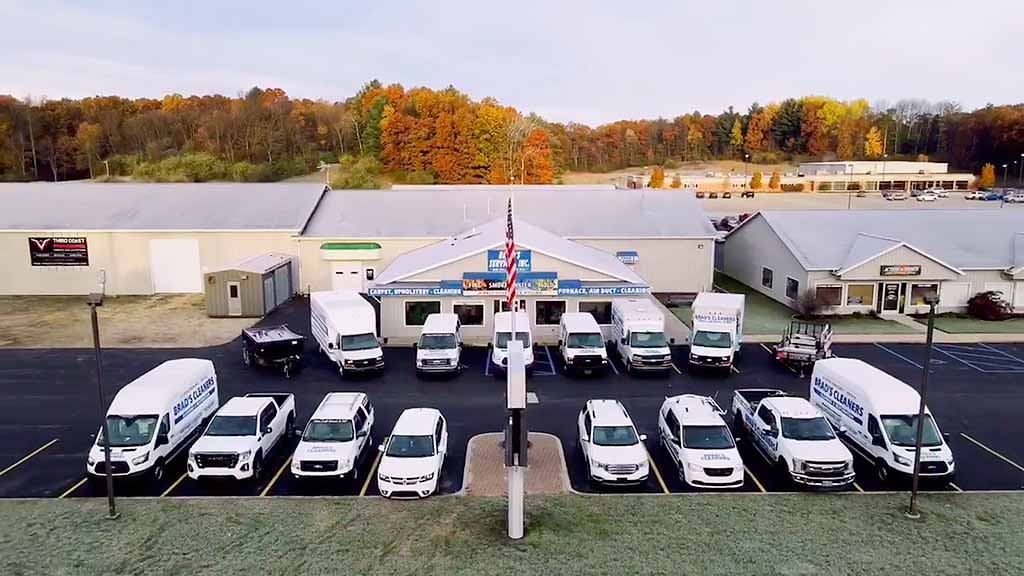 Certifications and Awards
Brad's Cleaners is a certified firm via the
(IICRC). We also won the 2021 Daily News Readers Choice Award for Best Carpet Cleaner Service and the 2021 Montcalm, Newaygo, and North Kent People's Choice Awards for Best Carpet Cleaning Service and Best Restoration Services. These achievements, combined with our 40 years of industry experience, make us the clear choice for emergency restoration and cleaning services.
24/7 Emergency Restoration Services
As an emergency restoration company, we often see people at their worst. We understand how upsetting it can be to lose your home or business to a fire, flood, or other disaster. That's why we'll do everything in our power to secure the best outcome for your situation.
We're available 24 hours a day, 365 days a year for emergencies. Our team will usually arrive at a client's door within one hour of their call.
Local, Family-Owned Business
We're one of the largest non-franchise cleaning and restoration companies in West Michigan. While we may not have thousands of locations across the globe, we're proud to serve Greenville and surrounding communities. Brad's Cleaners is a local and family-owned business, which means you can always count on us to treat you like family.
Over 40 Years of Experience
Brad's Cleaners has over 40 years of experience in emergency restoration and cleaning. Our team is also uniformed, bonded, and insured.
Our specialists hold certifications for the following:
Odor Control
Carpet Cleaning
Carpet Repair and Reinstallation
Upholstery and Fabric Cleaning
Journeyman Textile Cleaning
Journeyman Water Restorer
You can always count on our specialists to be professional, polite, and courteous when working in your home or place of business. You can also trust us to handle any of your possessions with care and respect.
Request an Estimate from Brad's Cleaners
As an (616) 754-0389. You may also fill out our online contact form for non-emergencies.
, we're proud to offer our services to Greenville and surrounding West Michigan communities. To request an estimate or learn more about our services, please call