Do you have something that needs a professional cleaning? Drop it off at Brad's Cleaners during our regular business hours. No appointment necessary! We accept rugs, mattresses, chairs, couches, vehicles, and more. You name it, we clean it! We're proud to offer our general cleaning services to Greenville and surrounding West Michigan areas.
Here's what you need to know about our general cleaning services.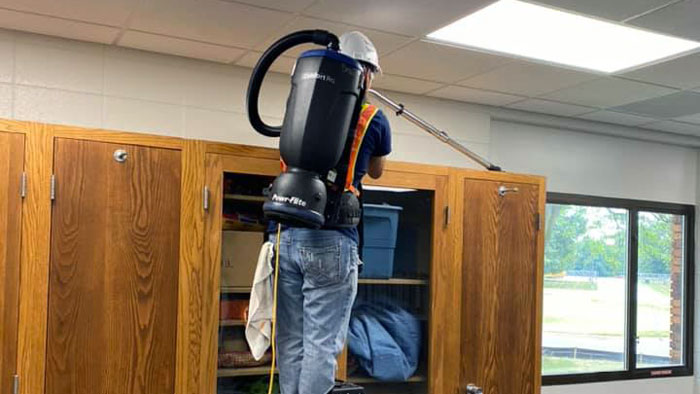 Spring/Fall Cleaning
Time to kick the dust bunnies out to the curb again? Our technicians will work with you to create a plan and make the most out of the time allotted. Under your direction, our cleaners will clean, disinfect and sanitize your home.
Post Construction Cleaning
Whether you have just finished a remodel or just built your dream home, construction dust and debris can hinder the enjoyment of your new space. With affordable hourly rates Brad's Cleaners technicians are equipped to get your home or office "Move-in Ready"!
Apartment or Rental Cleaning
Sometimes, when a tenant moves out, they don't always leave your property the way they found it. Our cleaning technicians can address whatever your concerns may be. Cabinets, countertops, appliances, bathrooms, light fixtures, and more! With our cleaning methods, we can get your income property ready for your next tenant.
Other Types of General Cleaning
If you have an item that needs cleaning that's not mentioned here, please give us a call and we'd be more than happy to help you determine the best way to clean it. We've cleaned everything from animal mounts to vintage car seats. No job is too big or too small for Brad's Cleaners. We've been in the cleaning and restoration business for over 40 years and it shows in the results we deliver to our customers.
Request an Estimate for General Cleaning
Brad's Cleaners is an (616) 754-0389. You may also fill out our online contact form and someone from our team will reach out to you soon.
that's located in Greenville and serves West Michigan. As such, we're proud to offer a full range of general cleaning services for furniture, rugs, mattresses, and more. To request an estimate, please call