Brad's Cleaners offers 24/7 emergency fire damage restoration services. As such, our team has the knowledge to get your home secure, deodorized, and safe. We specialize in odor removal, content cleaning and restoration, and structural cleaning and restoration.
Here's what else you need to know about our fire damage restoration service.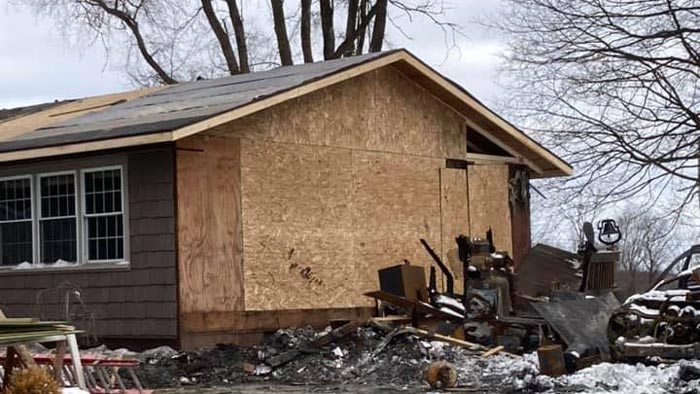 Here are some examples of what can cause fires:
Small kitchen fires, such as those caused by oil and grease
Creosote buildup in fireplaces and chimneys
Malfunctioning or improper use of space heaters
Candles
Smoking
Electrical fires
Turkey fryer fires
Christmas tree fires
Fireworks
Lightning strikes
Different causes require different solutions. We are equipped to handle whatever comes your way. Call our trusted team today for smoke and fire restoration services.
Why You Should Hire Brad's Cleaners
If your home has recently sustained heavy
, you may feel overwhelmed. Not only can a large fire destroy many of your possessions, but it may also cause extreme odors throughout your residential or commercial space.
Fortunately, with the assistance of Brad's Cleaners, you won't have to handle this intensive restoration process on your own. When you partner with our certified professionals, it's only a matter of time before you're able to get on with your day-to-day routine safely.
Take a look at the following sections to get a better sense of the advantages of working with our smoke and fire restoration experts. As always, if you have any further questions or concerns, we welcome you to contact one of our knowledgeable representatives.
The certified team members at Brad's Cleaners are always standing by to assist property owners in Greenville and surrounding West Michigan areas.
Modern Equipment and Specialized Tools
Our team retains all the necessary tools and technologies to eliminate the fire and smoke damage from your surroundings.
Prompt Response Times
When disaster strikes, our remediation experts will arrive on the scene in no time at all. We offer 24/7 emergency services and will usually respond within the hour.
Comprehensive Inspection Services
You can rely on Brad's Cleaners to scour each section of your home or business to detect any hidden damage, odor, or areas of other concern. We have over 40 years of experience in restoration. As such, we know what to look for and where to look. You can be confident we will completely remedy the damage throughout your space.
Knowledgeable and Professional Service
Brad's Cleaners specializes in and is certified in restoration and cleaning. If your property suffers from a fire, it will most likely suffer from secondary issues as well. Along with the damage caused from the fire, there will be smoke damage. In addition, there may also be water damage if water was used to extinguish the fire.
If a fire extinguisher was used, there will be damage and cleanup necessary from that. All of these require a specialized approach and knowledge to ensure your property is returned to its pre-loss condition.
Help with Insurance Claim
Brad's Cleaners has been performing restoration work for over 40 years. We are familiar with the process and understand what needs to be done and in what order. We have worked with local insurance companies and can help guide you through the process.
Brad's Cleaners uses Xactimate restoration software, which is what most insurance professionals use. This allows us to quickly and smoothly communicate information and pricing with the insurance companies ensuring all necessary work gets done as quickly as possible.
Fully Insured and Bonded
When you call Brad's Cleaners you can be assured that we are fully insured. Our technicians are also fully insured, bonded and uniformed. You never have to worry about liability issues during
.
Call Brad's Cleaners for Fire Damage Restoration
Brad's Cleaners is an (616) 754-0389. We're available 24 hours a day, 365 days a year for emergency restoration and cleanup.
that's located in Greenville, MI. As such, we're proud to serve our surrounding West Michigan communities. To learn more about our fire damage restoration service, call