Industrial facilities can pose a unique challenge when it comes to cleaning and emergency restoration. That's why you need to hire a company like Brad's Cleaners that has over 40 years of experience in the cleaning and restoration industry. Whether you're dealing with flooding, , or , you can trust our knowledge to work for you.
Here's what you need to know about our industrial cleaning and restoration services.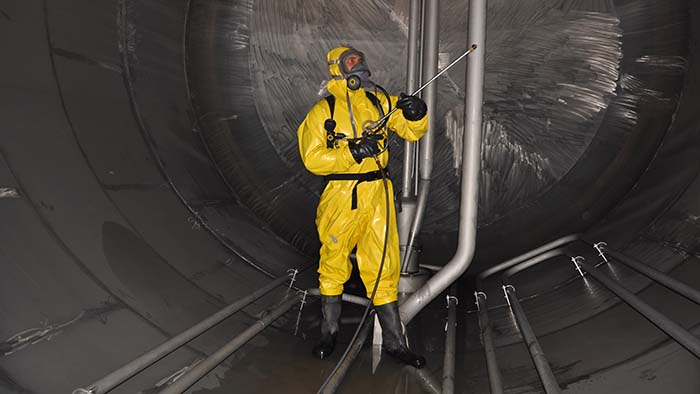 Emergency Restoration for Industrial Facilities
When your facility shuts down for an emergency, you're losing profits with every passing minute. This can have long-lasting consequences for not only your company but the community you serve, especially when people aren't able to return to work right away or get the products they need.
As an emergency restoration company, we'll do everything in our power to make your facility operational as soon as possible after disaster strikes.
We offer the following emergency restoration services:
When you call Brad's Cleaners, we'll immediately spring into action to arrive at your facility with the proper team and equipment. We usually arrive at our locations within an hour of the client calling. That's because we recognize that each minute is precious when it comes to mitigating damage to your property and business.
Industrial Cleaning Services
It's absolutely essential that you keep your facility clean for the health and safety of your workers. Maintaining a clean environment will also help protect your industrial equipment and automation systems.
We offer the following industrial cleaning services:
Our industrial cleaning specialists are uniformed, bonded, and insured. You can trust them to always conduct themselves in a way that's professional, polite, and courteous when working in your facility.
Request an Estimate with Brad's Cleaners
Brad's Cleaners is an (616) 754-0389. We'd be more than happy to help you maintain a clean and safe facility.
that's located in Greenville and proud to serve West Michigan. To request an estimate or learn more about any of our industrial services, please call